30th Birthday & NFTS in NYC
I turned 30 this past week. For Kevin's 30th birthday, I organized a beautiful trip during the pandemic to the Poconos, where he skied for the first time. For my 30th, we went the complete opposite direction and made our way to New York. The energy was absolutely insane. Would I describe Kevin and me as fun people to travel with? I guess it depends on the type of traveler you are. No matter what time we went to sleep the night before - we'd wake up between 8 am to 9 am and get our day started (usually a joint walk to get some coffee.)
Photo on the left: Kevin nabbed an art peice from
jawn.fr
that we got to see in person.
Speaking of art, if you know me - you know I planned this a couple of months out. After we booked everything, we found out that NFT NYC was happening during that same week! Excellent. Even crazier - most of the events were on my birthday (June 21st.) I loved this because a majority of the events we went to had an open bar. Drinking in NYC is expensive as hell. Great drinks - but !!!
I took Kevin to DSM.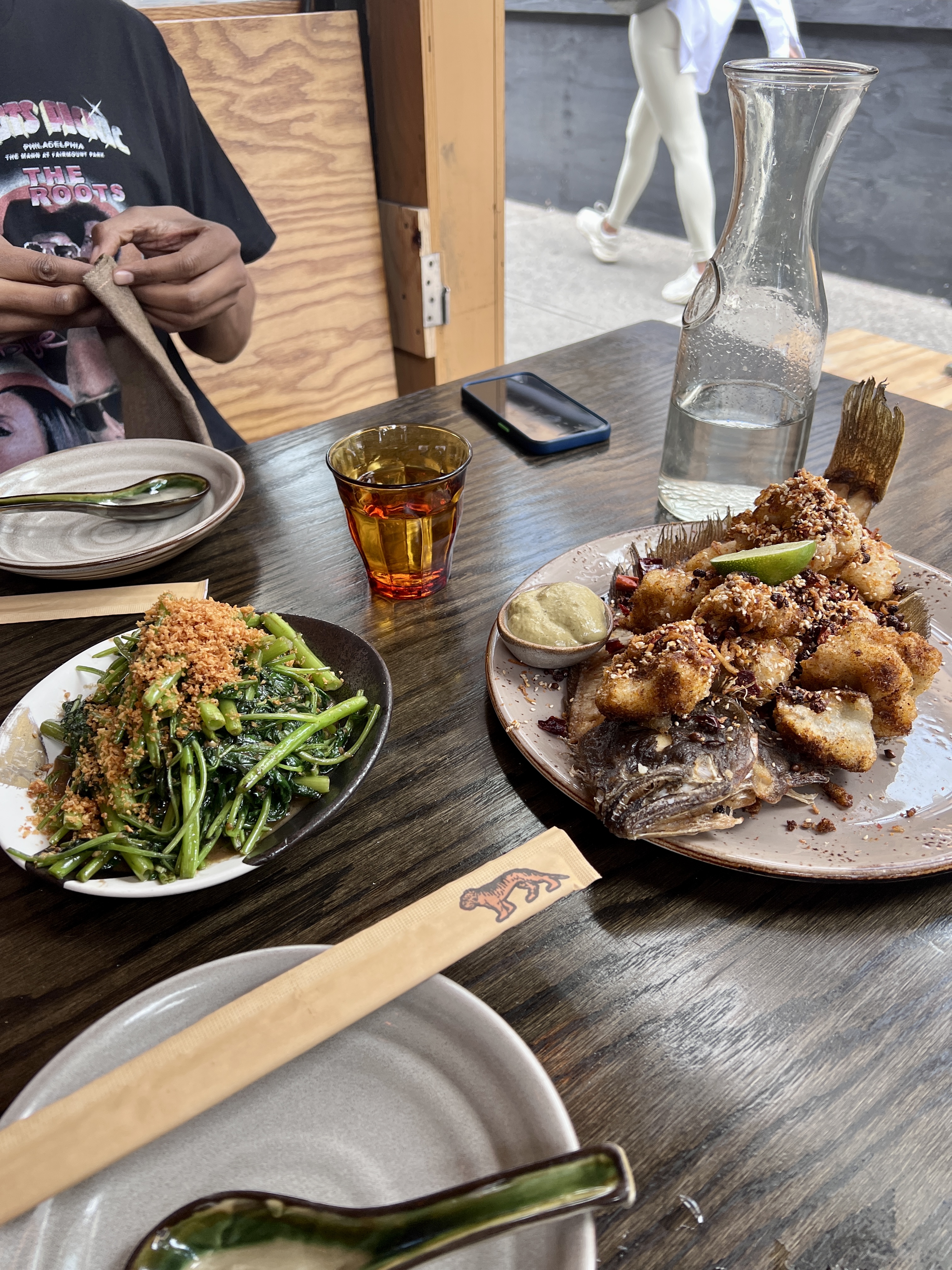 This food from
Tyger
was *bites lip. The fish was insane - but I think these dishes gave us acid reflux lmfao #welcometomy30s
I put Kevin onto
Gentle Montster
too. He was seriously thinking of getting the Moncler collab pictured, but then he found some Bottega sunglasses at Off Saks that were a fraction of the price and moved on, haha.
On my birthday, we started the day at the Cool Cats event. It was well done! Everyone got a wristband and could earn points through treasure chests and activities to earn yourself food and merch.
Can you spot Kevin's Cool Cat?

Let's rewind here. A couple of days before my birthday, we went to see "A Strange Loop." It was a nice change of pace. My mumsy bought the tickets for my birthday! So we didn't know too much about what the play was about - but we loved it. It was well told, insightful, and very entertaining. I wore the dress above for a little bit of drama, tehe.
More coverage from NFT events. We went to a Kaiju Kingz event, which was a party with an open bar. I took more videos than photos from this event (yeah, I guess I will be on
Tik Tok
*click here*
soon.) But it was a carefree & fun time !!1! My favorite kind of event.
Gucci also had an event where they invited NFT holders and people from New York. I loved the variety of events we attended! Family Fun Cool Cats, High Energy Kaiju Kingz, Fashionable Gucci and Edgy Felt Zine (lmfao.) It was like the PERFECT MIXTURE ! Of the NFT scene (to me.)
Felt Zine
- Photo by
Global Homie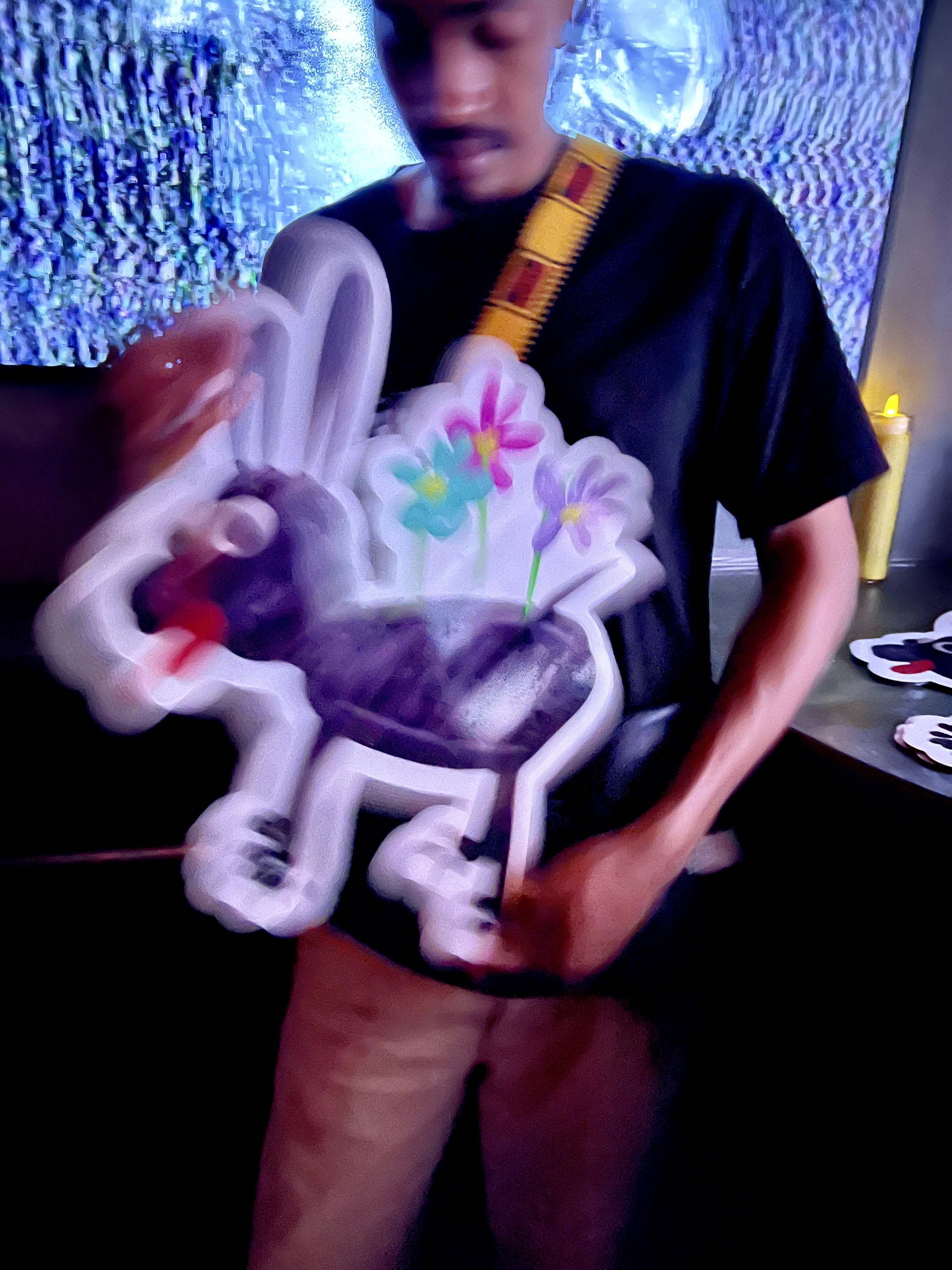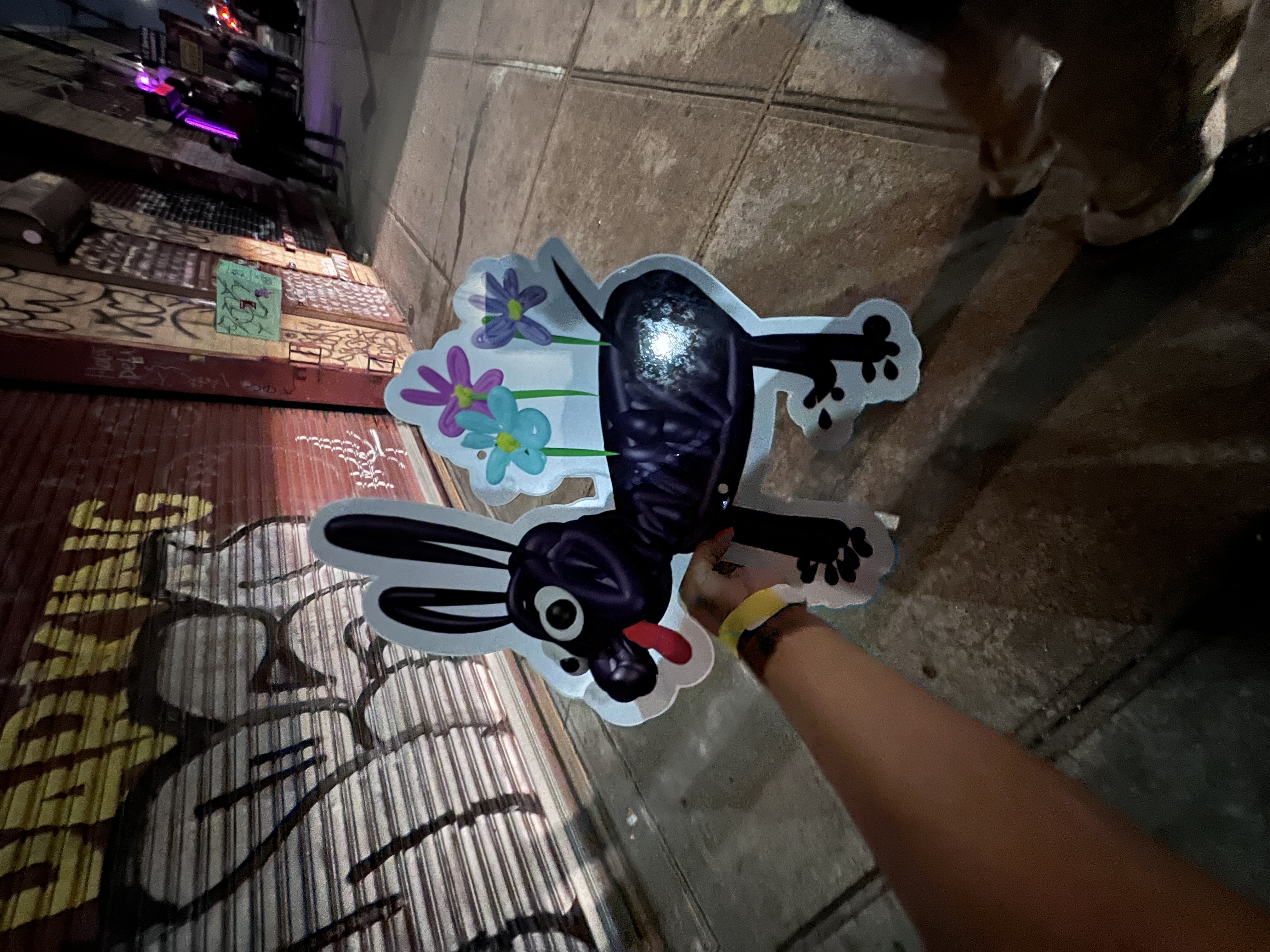 Photo on the left -
BIYDIY Tote
&
Posture Pants
Photo in the middle - LMAO! So we booked our first hotel at
Untitled on Freeman
, but we got a message later saying they needed to cancel our last day due to a private event in the space. We were excited because we thought, "Obviously, there's going to be a big NFT event! We wonder who!" Ugh, it was an
H&M
activation. Boo!!! lol. But they gave us a hefty refund, so we stayed at
Citizen M
around the corner for another two days. We loved both hotels, and I liked how we switched it up halfway through the trip.
Photo on the right - Please stop by
Cervo's
and if it's still on the menu get the peri peri chicken and the skate wing. PHEW! Best meal i had there I think.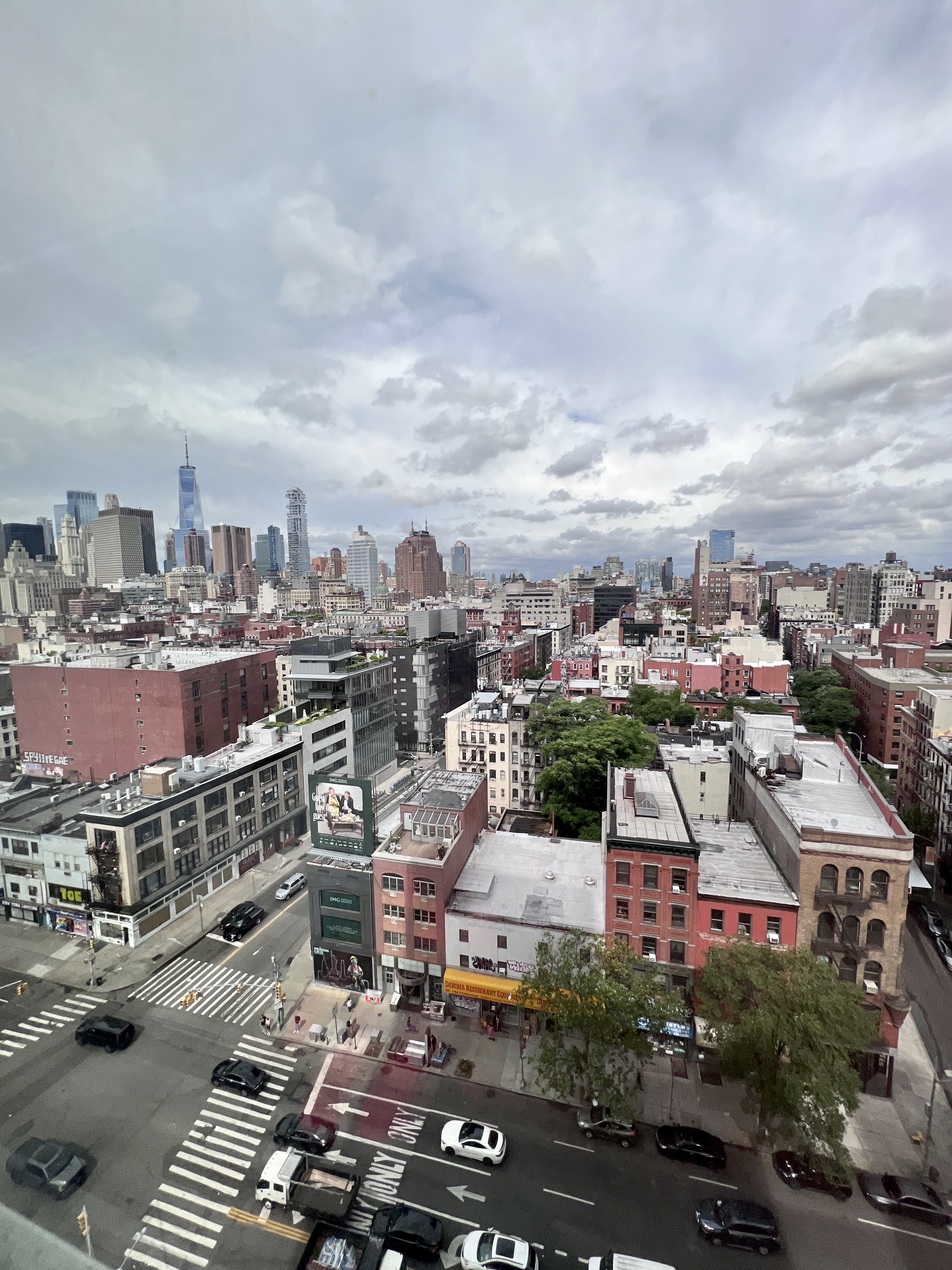 I got this Engineered Garments vest while on the trip from 2nd Street. I put it on the next morning - and Kevin decided to wear his too!! Oh WELL. At dinner that night, we realized we are inVESTed in life right now so... yeah.. *joker standup meme*
This was the only spot we stopped by for Happy Hour -
Favela Cubana