QUIET BOY // ELIZABETH BERGELAND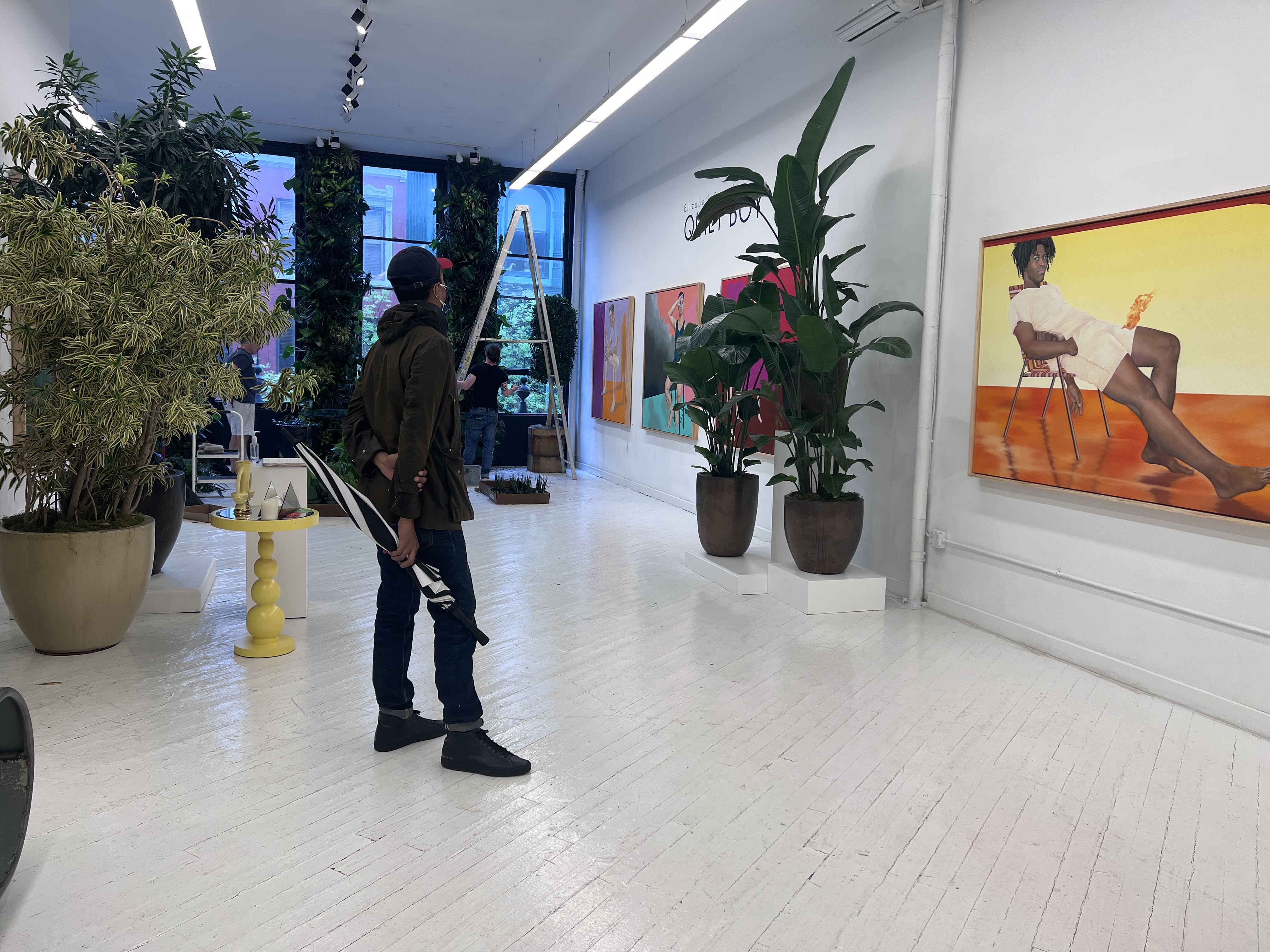 Not sure how I missed this show, but I was scrolling Instagram and came across a post highlighting the closing party for
Elizabeth Bergeland's *click here
"Quiet Boy." I wanted to do errands that day and didn't want to go back and forth from the city, so we stopped by earlier in the day on Saturday. They were setting up for the party later that night, and it was nice to see the space empty. It gave us a moment to take everything it. I love Elizabeth's work.
From the Hot Bed Website *Click Here
"The exhibition includes an audio component, which allows you to listen in on interviews Elizabeth Bergeland conducted with her subjects about the themes of the show: manhood, their upbringing, friendships, insecurities, regrets, sexual experiences, and what it means to be a "good man"
Speaking of
Hot Bed *click here
- what a beautiful space! I don't think I've been here since it was Goldilocks.
On another note, don't you love when you whip out your camera and the memory card is missing AND it's about to die? FUN STUFF! (aka what happened when I went here)