SIMPLE MOVEMENTS:
VOLUNTEERING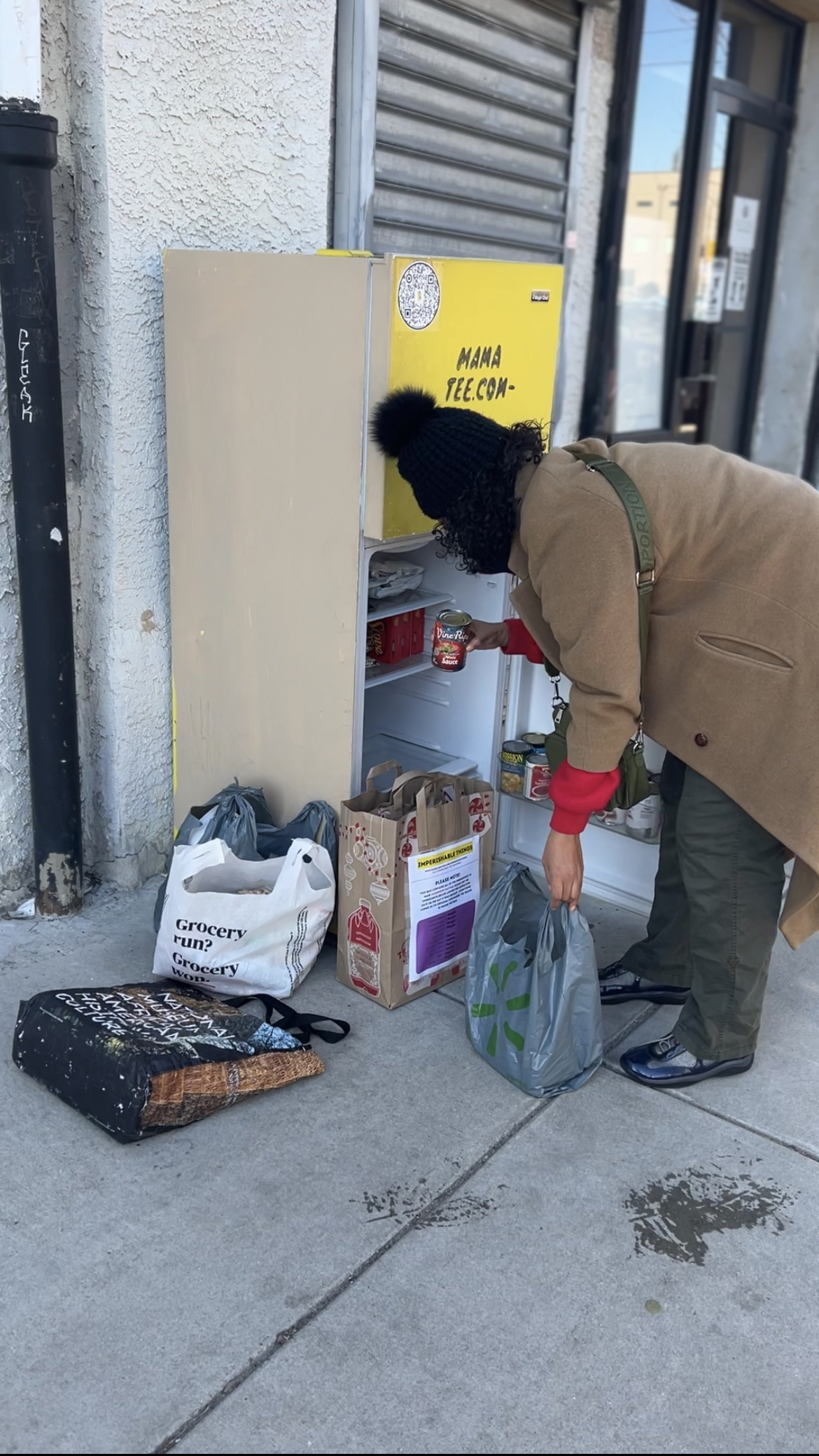 Click
here
for the Instagram Reel I made.
When we were on our second lockdown in November 2020 - I felt very isolated, as I'm sure we all did. I found myself doom scrolling more than ever. That's when I saw community fridges were popping up everywhere in Philadelphia, and I noticed there wasn't one in my area. I worked with
Mama Tee Fridge
and
Small Oven Pastry
to help set one up at 22nd and Washington. I would visit the fridge twice a week to clean it, etc.
I can single-handedly say that volunteering here helped me get through that second shutdown. It gave me purpose, and we did monthly zoom meetings to talk about progress, etc., so I didn't feel so isolated and alone. Not only that, it got me out of the house. When summer came rolling around, I realized I didn't have the time or resources to continue volunteering but still wanted to help. I've always wanted to do a "Hello Fresh" style bag where I included ingredients and a recipe to put in the fridge. This way, if someone goes to the fridge, they don't have to think of what they can put together - it's quick and easy. For my first recipe drop-off - I choose Mushroom Fajitas. It's a recipe that you can eat on your own, or you could add a protein like chicken or beef. I didn't want to do something complicated.
A goal of mine is to work with restaurants to create bags in the future. I also want to challenge myself to do something like this at least once a month. Hopefully, this inspires you to do the same!
If you have ideas on how to improve this idea or need a push to do something yourself, please email me at
danielle@pplofcult.com.
I'd love to help in any way I can!
What's a simple movement? It's something you can do in your day-to-day to help improve the life of your community. I will post more ideas soon ;)